The home of fairly used cars and spares
We are major dealers and importers of all kinds and models of fairly used cars, spare parts, Car engines and Tires.
Used Cars
We are partnering with major car distributors to bring you great and affordable options especially when it comes to fairly used cars.
Spare Parts
We import and supply different models of car spare parts. We sell to distributors and end users
Car Tyres
Contact us for all the Car tires you need. Affordable car tires. All kinds of tires available at Aljawdah
Car Engines
If you think about best cars engine, think Aljawdah. Ask us any engine related question, you will get a response ASAP.
Aljawdah General Trading is a registered import and exporting company based in Dubai, with branches in Cameroon and Nigeria. We deal with import and export of spare parts and used cars, vans and trucks as our core business. We trade with customers in over 30 countries worldwide and are known for our fast deliveries. In Aljawdah, we sell, exports and ships our products weekly to countries in the East- and West Africa like Nigeria, Gambia, Ghana, Ethiopia, Central Africa, Cameroon, Senegal, Congo, Liberia and Sierra Leone.
Aljawdah General Trading has more than enough used vehicles and spare parts  available on stock. Every week we get dozens of new used vehicles. We have various brands of cars like Toyota, Lexus, Mitsubishi, Nissan, Hyundai, Kia, Peugeot. Mercedes and DAF, they are always available.
New and Used Cars
We specializes in import and export of different kinds of used cars. We sell to end users and retailers as well. If you think about cars, think ALJAWDAH CARS. We make delivery of cars to destination very easy and affordable. Contact us for your cars
Spare Sparts
Aljawdah offers a vast selection of auto spare parts for immediate purchase. Our company is committed to delivering auto parts that feature outstanding durability and improved productivity. Contact us today for your everyday spare parts need.
Car Engines
We provide a unique Car engine experience for customers by providing top quality and affordable Varieties of engines for all types of cars, at a competitive price. Contact us today for your engine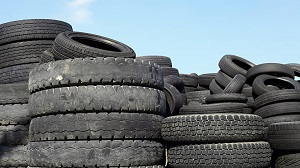 Car Tires
Aljawdah has tyres' to fit every driver, including drivers looking for better fuel efficiency, longer mileage warranties, traction on wet or dry roads, and unparalleled tyres for every auto enthusiast. Contact us today for your spare parts need.
Aljawdah handles car delivery to your destination with ease. We assist our clients with documentation to avoid custom glitches. We continue to engage our clients review until 100% satisfaction
For smooth Cars and Spares Deliveries | Follow this process
WE DEMONSTRATE EXCEPTIONAL VALUES THROUGH EXCELLENT PRODUCTS AND SERVICE DELIVERY
Customers trust our cars because they are Clean, Reliable and Robust. They buy over the internet without meeting with us.