Nobody Wants a Rough Car Experience
Aljawdah handles car delivery to your destination with ease. We assist our clients with documentation to avoid custom glitches. We continue to engage our clients review until 100% satisfaction
Aljawdah handles car delivery to your destination with ease. We assist our clients with documentation to avoid custom glitches. We continue to engage our clients review until 100% satisfaction
We sell different Models of Car
We maintain dealership with most of the car and spare vendors across the globe. 
For smooth Cars and Spares Deliveries | Follow this process
I bet, You love durable and efficient cars and auto spare parts; Right?
Go ahead and call our sales team right away. Discuss in details your choice of cars or spare parts. We are the best in what we do. We have removed all barriers on the way for you.. We sell to retailers and end-users. 
We sell both new and Fairly used Parts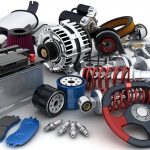 Customers trust our cars because they are Clean, Reliable and Robust. They buy over the internet without meeting with us.